Out of stock
FUNKY ESSENTIALS minimal sandals in rose gold and black
Starting from the principle the simpler the better, we created the FUNKY ESSENTIALS sandals. It is one of the simplest models of sandals, but – as its name suggests – essential in any wardrobe. So, what could be more funky than a pair of minimal sandals? They are absolutely wonderful ♥♥♥ Discreet, funky, comfortable, chic, especially in this combination of black and rose gold. Needless to say, you can match them with anything, whether you're going to the office or meeting a funky girlfriend.
Exterior / Interior: genuine leather
Color: rose gold, black
Metallic buckle fastening system
FREE DELIVERY FOR ORDERS OVER 100 EURO!
Check the standard shipping price for your country in the Delivery Prices section.
QUICK ORDER
004 0721 232200
hello@funkyfain.ro
42,00 €
| | |
| --- | --- |
| Size | 35, 36, 37, 38, 39, 40, 41 |
| Color | black, bronze, gold |
| Product availability | in stock |
Size Guide
Before choosing the size, it would be best to measure your sole (from the heel to the thumb). You may need a larger size than you normally wear.
Sole height: 1 cm  |  sole height + heel: 2 cm
Sole width: 9.5 cm (at the widest point) therefore, for the best comfort, your sole shouldn't be wider than 9.5 cm!
If you position yourself between two sizes or if your sole is exactly as long as the sandal is, you should choose a larger size. Therefore, please be guided first by the length of your sole, to which you add an extra margin of 0.5 cm!
You will find below the dimensions of the sandal's sole and the size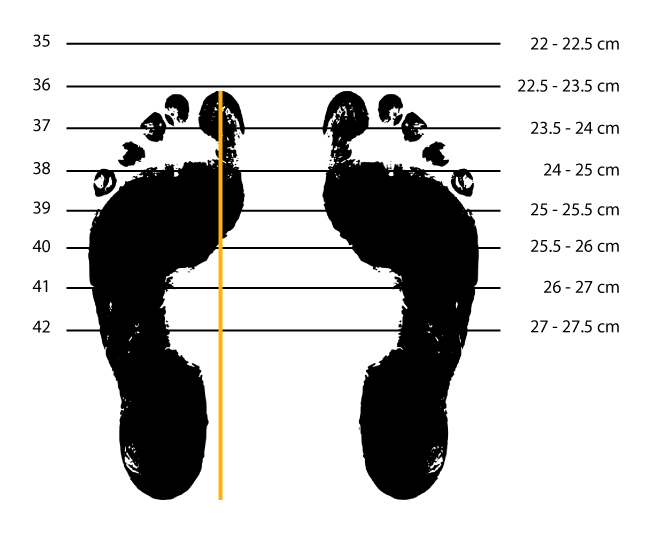 size chart - flat sandals
| size | cm |
| --- | --- |
| 35 | 22.50 |
| 36 | 23.50 |
| 37 | 24.00 |
| 38 | 25.00 |
| 39 | 25.50 |
| 40 | 26.00 |
| 41 | 27.00 |
| 42 | 27.50 |