Before choosing the size, it would be best to measure your sole (from the heel to the thumb). You may need a larger size than you normally wear.
Sole height: 1 cm
Sole height: + heel: 2 cm
Sole width: 9.5 cm (at the widest point) therefore, for the best comfort, your sole shouldn't be wider than 9.5 cm!
If you position yourself between two sizes or if your sole is exactly as long as the sandal is, you should choose a larger size. Therefore, please be guided first by the length of your sole, to which you add an extra margin of 0.5 cm!
You will find below the dimensions of the sandal's sole and the size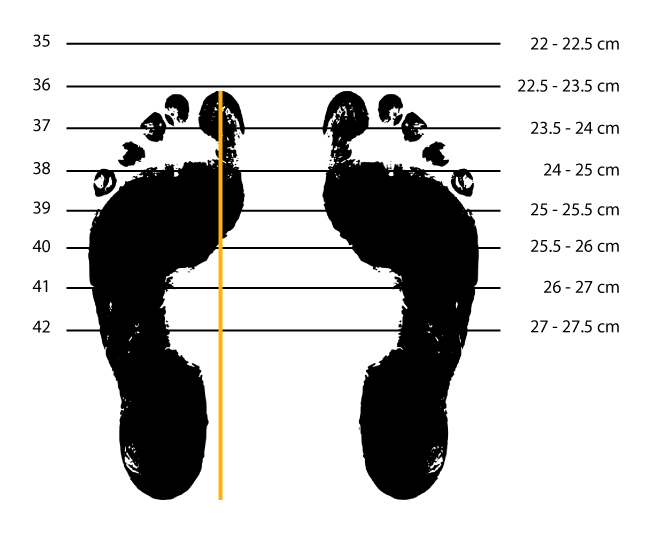 | Size | Sole length (cm) |
| --- | --- |
| 35 | 22.50 |
| 36 | 23.50 |
| 37 | 24.00 |
| 38 | 25.00 |
| 39 | 25.50 |
| 40 | 26.00 |
| 41 | 27.00 |
| 42 | 27.50 |